You can tell when someone's got their mojo working simply by their poster.
With Laurence Reddin, everything you need to know is right there, clear as day.
Which, GG reckons, means his Tai Chi and Qi Gong classes work a treat.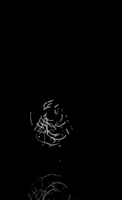 Having studied Tai Chi and Qi Gong, Laurence is now a registered instructor for The Jade Sun School of Tai Chi.
As to the benefits, how does improved mobility, concentration, energy levels, mood and aid in recovery from injury and illness grab you, baby?
With classes currently running on Saturday mornings, from 8.45am to 9.45am, Laurence will now also be teaching Tai Chi and Qi Gong classes on Wednesdays evenings, from 8pm to 9pm, starting February 22nd.
All classes take place in St Patrick's Church Recreation Centre on Church Road.
You can find out more on the Jade Sun School website here, and you can get in touch with Laurence directly on 0851466981 or laurencereddin@hotmail.com.