In a new fairly regular column, we try and keep up with the goals and the glory happening at Greystones United AFC.
Today, Saturday October 15, Paul Smith reports on the U11s match against Coolboy Rangers…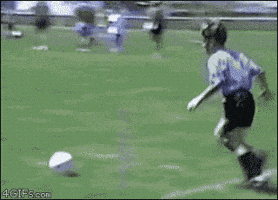 The torrential rain had cleared, the sun was out, spirits were up and the U11 WB team couldn't wait to get going against Coolboy Rangers this morning.
It was a very tight first half, with both sides getting some super chances. Daniel McMullan reminded us of a young Wes Hoolahan, spreading the ball around the park with sheer class and beauty; Sean O'Nuallain defended like his life was on the line, and Dary Smith must of been watching some of Seamus Coleman's little daisy runs up the line from defence as he mirrored his performance with some excellent runs.
The Greystones deadlock was broken when our very own Joe 'Costa' Creed popped up again with a beautiful goal, although his celebration was just as good!
In the 2nd half, we went at them again, and the lads started channelling Dundalk's recent wins as we had our very own Alex 'Daryl Horgan' Goff creating some moments of magic on the wings. His hard work paid off when, given an opportunity outside the 18 yard box, he buried the ball into the back of the net for a definite contender for goal of the year.
Our 3rd goal came from Sean Barry, who was like a lion waiting to pounce on a gazelle on the African plains, coming out of nowhere as he buried the ball in the back of the net.
Noah Ryan just might have taken inspiration from Liverpool topping the accurate passing charts in the Premier League as he once again ran the midfield with inch-perfect passes. Talking of the big leagues, Arsenal are in the market for a good striker, and Mr Wenger needs to check out our very own Oscar Scott, as he produced yet another moment of magic as he scored our 4th goal.
It was an awesome performance from the lads, and one of our top goal scorers, Jamie Cavanagh, is recognised this week as Man Of The Match – but not for scoring, but for being at the other end of the pitch, in goals, and making the sort of saves Loris Karius would be proud of.
Well done to all the lads and Coolboy.
Thanks to Paul Smith for the fine report. You can find out more about Greystones United AFC right about here, and catch our recent interview with leading light Barry down at the grounds right about here.