With the news this week that Ireland is fast becoming the obese capital of Europe, the government have announced a new Healthy Weight For Ireland Plan 2016 – 2026.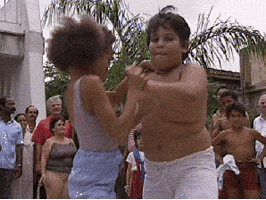 And that 10-year plan includes Greystones'  No Fry Zone campaign – created last year to ensure a McDonald's in Greystones wasn't on a school's doorstep – has been included.
Here's Phil with the weather…
The Healthy Weight for Ireland Plan 2016 – 2026 was announced yesterday by Ministers Harris and Corcoran Kennedy. This is the 10 year strategy to tackle obesity with an overall aim to have 5% weight loss across the population and 60 actions have been included to achieve this.
No Fry Zones have been included!!
I am looking to get more specific information on this today – what the wording will be, when it will be implemented, etc. Please click on the links below indicating No Fry Zones have been included and Minister Corcoran Kennedy confirms this Today FM's "Last word" (1st podcast on the link).
Timely, that an article was published yesterday in the IMT, Irish Medical Times specifically on our Objective RT17 in Wicklow, a very strong endorsement from the Irish Heart Foundation and Royal College Physicians Ireland (RCPI), 2 of the many healthcare experts /associations who made submissions over both Public Consultation Phases.
I firmly believe that our campaign in Wicklow, the publicity and support it has generated over the last 12 months or so has ensured that No Fry Zones were included in this Obesity Strategy Plan.
This is great news!!
The focus is now to ensure that the Wicklow Councillors vote in and adopt Objective RT 17 on the 7th November and keep the pressure on to ensure No Fry Zones are implemented nationally as soon as possible.
Well done, everyone, on getting this onto the national agenda – it wasn't really on the radar 12 months ago!
I'm going to use this opportunity to thank the committee (in copy) for all of their hard work, the hours that they have put into this campaign to date – starting to see some results!
Kind Regards,
Phil, Chairperson No Fry Zone 4 Kids Committee.
You can find out more about the No Fry Zone 4 Kids campaign no their Facebook page here.