ell, it looks like all our hard work getting Tommaso recognised as someone very special indeed has finally paid off…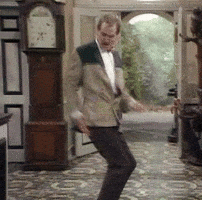 We've thrown awards, insults and a highly appropriate alternative name for his Caffe Delle Stelle, and we've even begged the man to go back to Italy.
And now, after all our years of hard work making sure this man was recognised for the incredible grump that he is, the rest of the country has finally cottoned on.
No less than The Irish Mirror has seen fit to https://www.greystonesguide.ie/become-a-guide-buddy-21/run a full page article on our Puglia pugilist, and his recent second win of our annual Greystones' Best Coffee award.
And it would appear that the Mirror has been paying attention to our other accolades for young Spenatto, for they've dubbed the man the 'Irish Basil Fawlty'.
We swung by today to see if all this fame has gone to Tommaso's head…

You can witness Tommaso's charm up close and personal at a special Halloween dinner on Saturday, October 29th, at 8pm – booking essential. Details here. And you can find out more about Tommaso right here.