When one corner over one weekend can play host to 12 collisions, it should be pretty obvious to all and sundry that something is seriously wrong.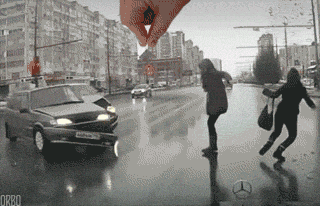 Nonetheless, in the case of the lethal corner that first greets motorists as they leave the Killincarrig roundabout heading towards Delgany, we're dealing with a wrong that hasn't been put right for over 10 years now.
On the plus side, after a year of sitting pretty on the side of the road, a driver feedback sign is just this week being finally tested for use, and should be – according to the amicable tester himself, Eoghan, when GG met him on Tuesday – up and running by the end of the week.
On the downside, this particular Church Road still tilts like crazy to the left for cars heading towards Delgany, the road still floods regularly, thanks to poor drainage planning for Delgany Wood, and there isn't even a decent pothole on the road to encourage a little traffic calming.
Which, given that Delgany National School is just a stone's throw away, and there's a bus stop situated in the perfect ten pin spot for those careening cars, is pretty close to ridiculous. Verging on stubbornly dumbass.
We caught up with local resident Ronan McLaughlin to try and find out more about this unmarked accident black spot, in the hope of finding out what could and should be done to save walls, bumpers, fences, bus stops, gates, egos and, hey, maybe even a few lives.