After months and months of speculation – and a Christmas stopover by Druids Glen for a few weeks – finally, the new Happy Pear neighbours have signed on the dotted line.
And we're not talking about the big Tramyard story we broke at the beginning of the year.
We're talking about the itsy-bitsy, teeny-weeny little shop beside the Pear and the old Caviston's place. The shop that, given its limited space, was always going to serve only a limited number of possibilities.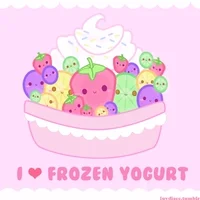 A 10-carpet showroom, a very exclusive bowling alley, or a rasher joint for sneaking fresh bacon sprinkles into The Happy Pear salads.
Well, it turns out there was a fourth option. A frozen yogurt joint!
Yep, those masters of mouth-watering munchies Mooch are coming to Greystones!
Having already conquered Blanchardstown and the city centre, it was 12 years ago that
Mooch founders Declan and Suzanne were inspired by a trip to New York, when frozen yogurt quickly became something of an obsession. As the duo travelled the world, and tasted ever-more exotic frozen yogurts, Declan and Suzanne had decided by 2010 that it was about time Ireland succumbed to this healthier and sometimes even tastier alternative to ice-cream.
Man, when Tramyard and Mooch are up and running, and the Pear is out the door, as per usual, wouldn't it be great, on a hot summer's day, to start a major food fight out on the pavement?
Just think of all the colours. The lethal mix of hummus and salted caramel. The look of joy on Tomasso's face.
Let's aim for June 21st.
You can find out more about Mooch right about here.