Another fine example of how this generation of parents are breeding a super race of over-achievers, Tom Stewart seems to be taking his second Player Of The Year award somewhat in his stride.
Sure, the boy is chuffed, enormously honoured and deeply grateful, and all those good things, but he just doesn't appear to be all that shocked.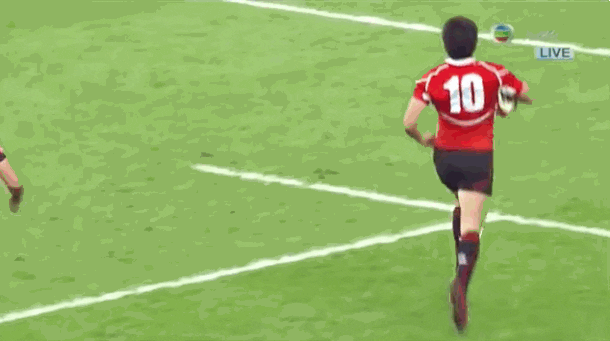 But then, this is the second time that Tom Stewart has won Player Of The Year. It's clear that the boy is darn good at the game.
We're outside the secretive HQ of Greystones Rugby Football Club, the shady organisation that might just be the town's answer to the Church Of Scientology.
Try as GG might to get information out of this mysterious, underground organisation, it's only after each major event these guys host that we uncover what these feckers have
been up to. And even then, it takes some more digging to get to the facts, given just how internet-unsavvy GRFC are.
And so it was with yesterday's Youth Section End Of Season Prize-Giving, a great big happy party of a day with not only the gongs being handed out to the finest local players of the year but also a yummy BBQ to boot.
And GG never even got a whiff of it. The awards, nor the burnt sausages.
And this all followed the Greystones U16s final against Barnhall on Thursday and the U14s final against Barnhall on Saturday. No idea how they turned out. The results aren't up on the Greystones RFC website yet.
Bejiggers, they're almost as bad as the town's neo-Catholic school St Laurence's, who were part of a major nationwide school choir love-in at Shoreline last Thursday, and who will be bringing young Tom and other young singers from the town to the National Concert Hall on May 28th and 29th for Canaimís le Chéile.
Again, not a sausage from the Coveney covenant.
But, hey, we're not here to talk about such silliness. We've got a future Irish Professional Rugby Union legend right in front of us, Tom Stewart being lucky enough to have a rugby-crazy father, Garnett, as an early coach, and a Greystones club that has a habit of churning out world-class players…