The 11th Wicklow Delgany Cub Scouts are just starting back for the new year, and they have a few spaces for new recruits.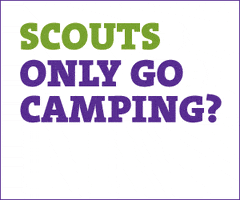 And the good thing is, you don't need any previous scouting experience to join.
You do need to be between 9 and 12 years of age though.
If you would like to get involved, the gang are meeting at The Old Schoolhouse in Delgany on Thursday, October 6th, from 7.30pm to 8.30pm.
You can Facebook message Jessica for further information here.