Helping you help yourself, the monthly Know Your Rights bulletin from Martina at Wicklow Citizens Information Service might just change your life.
For the better, of course.
This month, it's Appealing Your Leaving Cert, European Health Insurance Cards, Jobseekers Allowance for Younger Jobseekers and the Cycle To Work Scheme.
Take it away, Martina…
Know Your Rights: Appealing Your Leaving Certificate Results
Can I have the marking of my Leaving Certificate exam papers rechecked?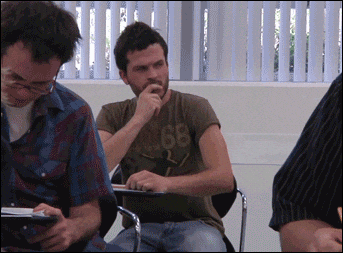 Yes, if you are not satisfied with the marks in one or more of your Leaving Certificate exams, you can appeal them to the State Examinations Commission (SEC). Before you make the decision to appeal a result, you can view your exam paper. The SEC will send your school personalised application forms for you to view your exam papers and to appeal your results. (If you were an external candidate, not attending a school, these forms are enclosed with your examination results.) To view your papers, you must return the completed form to the school where you sat the examination by 22 August 2017.
The Organising Superintendent will assign you to one of the viewing sessions, which will take place on Friday 1 September and Saturday 2 September 2017. There is no charge for viewing your papers.To appeal your results, complete the application form, indicating the subjects you wish to appeal. The fee per subject is €40 for the Leaving Certificate Established and €15.50 for the Leaving Certificate Applied. Appeal fees must be paid in advance and will be refunded to you if your result is upgraded.
The closing date for the SEC to receive applications to appeal is 6 September 2017.Your paper will be re-marked by an appeal examiner, who will be different from the examiner who originally marked your work. The same marking scheme is used for re-marking. Your result may be upgraded, left the same or downgraded as a result of an appeal. There is further information about the appeal process on the website of the State Examinations Commission, examinations.ie.If you are not happy with the outcome of your appeal, you may request a review by the Independent Appeals Scrutineers.
Application forms for an appeal review are provided with your appeal results.
Know Your Rights: European Health Insurance Card
My partner and I are planning a holiday in Spain. How do we access public healthcare services if one of us becomes ill?

You and your partner each need a European Health Insurance Card (EHIC). This card allows you to access public healthcare services if you become ill or get injured when visiting certain European countries. It doesn't cover private treatment or the cost of repatriation to Ireland if required. The countries covered by the card are the 28 member states of the EU, the three other members of the EEA (Iceland, Liechtenstein, Norway) and Switzerland.
The card is not required for a visit to the UK if you can show that you are ordinarily resident in Ireland. In practice, this means showing a driving licence, passport or similar document. If you have a smartphone you can download the free EHIC app.This includes emergency phone numbers and information about the treatments and costs that are covered. The app does not replace the card.If you already have a medical card or Drugs Payment Scheme card, you can apply online for your EHIC at ehic.ie.
Otherwise, you can download an application form from ehic.ie or get one from your Local Health Office. You need to provide your name, address, date of birth and Personal Public Service Number (PPSN). If your EHIC has expired you can renew it online at ehic.ie. If your details have changed (for example, your address) you will need to contact your Local Health Office to renew the card. If you have concerns about getting a new or renewed card in time, you can get a Temporary Replacement Certificate, either online or from your Local Health Office. You may also wish to consider taking out private travel insurance for expenses that are not covered by the European Health Insurance Card (such as the costs of repatriation or the expenses of relatives who travel to you if you fall ill abroad).
Further information is available from the Citizens Information Service below.
Know Your Rights: Jobseeker's Allowance For Younger Jobseekers
I am 23 years of age and I live with my partner (aged 25) who is currently unemployed and getting Jobseeker's Allowance. I am now looking for work. What amount of Jobseeker's Allowance can I get? 

People aged under 26 get a reduced rate of Jobseeker's Allowance. If you claim Jobseeker's Allowance in your own right, the maximum amount you are eligible for is €102.70 a week. However, your partner could claim for you as a dependent adult on their Jobseeker's Allowance claim and would be paid €128.10 each week in addition to their personal payment.
Even though the rate paid is less, it might be more beneficial for you to claim Jobseeker's Allowance in your own right, because you can be eligible for a range of training and employment schemes to help you into employment. If you take up a place on a course of education or training or on an employment support scheme you will get a higher rate of payment.
Jobseeker's Allowance ratesAge Maximum personal rate Increase for a qualified adult18 – 24 €102.70 €102.7025 €147.80 €128.1026+ €193.00 €128.10
The reduced personal and qualified adult rates of Jobseeker's Allowance for claimants under 26 do not apply to claimants with dependent children.
Know Your Rights: Cycle To Work Scheme
I bought a bike under the Cycle to Work tax scheme in December 2013. The bike was stolen last week. Can I use the scheme again when I buy a replacement bike?

The Cycle to Work Scheme is a tax incentive scheme which aims to encourage employees to cycle to and from work. Under the scheme, employers can pay up to €1,000 for a bicycle and bicycle equipment for each of their employees. The repayment for the bicycle and equipment is then deducted from your gross salary (this means before income tax, PRSI or the Universal Social Charge are deducted) over a period of up to 12 months. You can only avail of the scheme once in a five-year period.
The tax year in which the bike is purchased is counted as the first year. So, if you used the scheme in 2013 (regardless of the month), you can use it again if you want to buy another bike in 2018 (from January). You must use the bicycle and safety equipment mainly for qualifying journeys. This means all or part of your journey to and from work.If you buy a bike in 2018, you cannot get another bike under the Cycle to Work Scheme until 2023. If you are concerned about another theft you could insure your new bike under your household insurance policy or you could use a special cycle insurance scheme.
Further information is available from the Citizens Information Service below.
Know Your Rights has been compiled by Co Wicklow Citizens Information Service which provides a free and confidential service to the public. See www.citizensinformation.ie for details of your local centre or phone our main office in Bray on 0761076780 or from the Citizens Information Phone Service 0761074000.