With the internet seemingly offer a bigger, better, bright version of the real world, and ourselves, these days, everyone's a star.
The great democracy that is the worldwide web means that even an eejit like me can, day after day, waffle on and on about how great a town Greystones is until I'm pretty much blue in the face. Or it's about 1.45am.
Whichever comes first.
It also means that there is a generation growing up who can go public with pretty much anything they want about themselves – their art, their music, their hair, their heartaches, or their stuffed hamster collection.
For some, it's all about spreading the good word, or good health, or just good vibrations. For others, it's all about the craic, about the wind-up, or about the slap-and-run opportunity that being largely anonymous in your own private hiding space brings. With the internet, you're miles and miles away from the scene of the nasty comment, even when the target of your bile can live just a few doors away.
Not that the internet isn't an incredible tool for bringing people together – it's hard to imagine The Greystones Guide being this much fun to put together if it was just a weekly publication, running Paddy's Day pics 5 days after the big event rather than simply later that same afternoon. And there are great social media groups too, bringing like-minded people together. In this town alone, Facebook pages such as Historical Greystones and the Greystones Open Forum bring enormous comfort and connectivity to the community here – even if, on some nights, the latter might as well be called Hysterical Greystones.
For 20-year-old Greystones girl Jade McCann, the internet has made her grow up fast. An early outing as a singer on YouTube at the age of 15 – writing and recording her own songs – came crashing down when the trolls got just a little too gruff and rough. Pretty girls can have that kind of effect on the internet.
But rather than crumble, Jade has turned her fight against the cyberbullies into a blog, where she hopes to raise awareness of such issues as self-harm, depression and anxiety as well as promoting self-care, confidence and self-acceptance.
You can check out Not Another Beauty Blog right here. In the meantime, we asked Jade to tell us how she got there from here, and where she hopes to get to next…
Hi there!
My name is Jade McCann and I am a local lifestyle, mental-health and beauty blogger. I am twenty years old, currently studying English, Media & Cultural Studies in IADT. I also work part-time in the wonderful Summerville's of Greystones.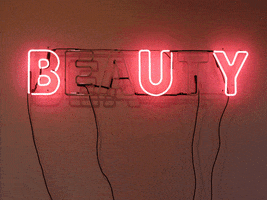 For me, mental health and well-being are extremely important. Simply put, I am not someone that can afford to let my attention to these matters slip away. I am, by no means, a doctor or psychologist. I do not have the answer to absolutely everything. However, I am a firm believer in the power of both honesty and people. Fundamentally, my main objective is to break binaries, uncover stigmas and stand up for what I believe needs to be addressed. I also aim to create a place of identification and safety that is easily accessible online.
I am incredibly passionate about my writings and hold nothing back. As I said, honesty plays a huge factor in the writings of my blog as I feel that in order for anybody to achieve anything, there must be a connection present. I share my experiences with depression, anxiety, self-harm and addiction on a regular basis. Personally, I see no shame in falling victim to mental illness.
The binaries surrounding mental-health in Ireland, I feel, can be incredibly old-fashioned. A lot of the time, people are considered to be 'attention seeking', 'lying' or 'making a mockery of people that have real problems'. This creates a tremendous fear for people and may prevent them speaking out. And although I hope that speaking and being honest about my daily recovery will help a reader, I have a burning desire to create a new attitude around mental health in the future.
With regards to the lifestyle and beauty aspects of my blog, I make an exceptional effort to ensure that everything I post ties back to well being. I feel that if I spoke about mental health and illness all the time, my page may become one-dimensional. So, I like to introduce alternative topics that tie back to the same principle. Getting stuck in a rut is such an easy trap to fall into but… distractions work! And little things help.
As I said, I am not a magic woman that holds every answer. However, within my experience I have found that mental health issues are not something that just go away. It takes years of practice, work and hope to recover fully from any mental illness – that is where recovery is possible.
In my case, as someone that now abstains from all mood-altering substances, my recovery is an on-going process. I still deal with depression bouts and constant anxiety. There are days that I turn to my audience for love and support, hold my hands up and say 'I am not okay today'. For me, I cannot afford to allow myself to neglect my recovery. I emphasise this through lifestyle and beauty posts. I often share my daily activities (like baking, cooking, make-up routines, hair routines) simply to remind myself and other people the importance of self-care, love and appreciation.
The best part about these aspects of the blog is that I actually love these activities and really enjoy sharing them with people! I have a huge interest in make-up and beauty, and I genuinely do love making (and eating) food! It's important to look for the silver linings. And sometimes, just to remind people that they are there.
I receive many private messages on a daily basis, particularly from young women, containing concerns about their appearance, bullying, etc. And I find a lot of the time, that if these people focused more on themselves, what they like, who they like, who they are, that things may be a little easier for them.
Within my generation, and I believe it is due to the rise in the use social media, it is notoriously common to have no self-esteem, to depend on sexual acknowledgement for validation, to be incredibly misogynistic, to have a mental illness or to depend on alcohol and other drugs – I could go on all day. And for me, there is something so morally corrupt about that.
Through my writings, I aim to tackle every discourse there is surrounding mental health, so that my children (and their children) will not be ashamed to be sad, will know their worth, will not be ashamed to ask for help, and will not be embarrassed to love themselves.
This article first appeared on March 26th, 2016. Reposted to highlight Jade's current battle with stage IV leiomyosarcoma, an extremely rare and incurable cancer. With Jade's father also fighting stage IV cancer, a fundraising page has been set up for Jade's plans to seek treatment abroad and you can donate

here

.