t's a

battle-cry

we've been hollering for years – when it comes to Greystones businesses, people, use it, or lose it!
Given both the threat of canoes-for-a-euro discount supermarkets and the reach of the internet meaning plumbers, painters, couriers and hairdressers all over the county and beyond are barking for your business, there's never been a stronger need to help your neighbour when it comes to spending that dough.
It's a simple enough gig – when you need something, take a look around your town first before heading out across the hills to a megastore or a megacheap tradesman who doesn't know his Rathdown from his Bellevue.
If you can't find what you're looking for here, hey, then, by all means, cast your net wider.
You'll find quite a chunk of local tradespeople, shops and services in our directory

here

. And just to show how eager all these fine local crafters and grafters are to serve their town, when the beautiful Jennifer O'Hara put out the call recently on Facebook for a full list, bejiggers, she was swamped with replies.
Below, we give you that dirty big chunk of the good men and women of Greystones who rely on, well, the good men and women of Greystones for survival.
And, believe us, we know how that feels. Some people are happy to battle in out in the great Facebook Spam Wars day after day, whilst others see the benefit of being on a Greystones directory with over 200,000 hits a month. Details

here

.
So, be good to yourself, and be good to your neighbour. You know it makes cents.
Forever Fabulous Make Up Rachel O'Riordan info@foreverfabulous.ie 0861987921
GlowMobile Shauna Dunphy 0860768095 
Liam Dunne Painting Decorating 
Anna Daly www.facebook.com/bootskicamp Yoga studio
Sylvia Lamothe Boscher sldesignbridal.com
SLDesignBridal Boutique All our products are made with a lot of care in our studio based in Ireland, by our Bridal Designer to provide to… Hand made Bridal and Communion veils…
Danny Daly Local Appliance Repair 
Finn Hynes www.kindtwine.com
The Kind Twine Co – Thoughtful Gifts, Wrapped with CareGift boxes and hampers, get well soon, hospital care…

Miriam Tina Meet & Greet I am offering to take the hassle and time out of the management of your Airbnb property . In addition if required I can offer enhancements…
Nicola Coughlan www.coughlanweb.ie Coughlan Web based in Wicklow Town and Greystones Coughlan Web designs fresh and unique websites
Andrew Hawthorne Painting decorating handyman services 
Olivia Fox Chimney cleaning service

Pavel Nadezdins Removals

Declan Hackett totaldiy.ie

Carla Donnely Wantajob is the place for all your odd jobsWantajob is here to help you get that Odd Job done www.wantajob.ie
Ciaran Hayden www.greystonesbouncycastles.com Welcome – Greystones Bouncy Castles Greystones We are a family run Bouncy Castle hire business in Greystones covering Wicklow…

 Tracey Barlow https://www.facebook.com/petography.ie  Petography 
Clare Cherry Kinito www.domisomusicschool.ie "The school is run exceptionally well. There is a lovely atmosphere and the kids all seem very comfortable…"
DOMISOMUSICSCHOOL.IE

Srimanju Katragadda www.experiencehealing.ie  :)Reiki, Reiki Master, Reiki Workshops,Reiki Workshop, Reiki Treatement, Reiki…EXPERIENCEHEALING.IE

Emma O'Toole Yoga with Emmawww.yogawithemma.ie… Yoga With Emma | Dublin Yoga | Emma O' TooleYoga With Emma is ran by Emma O Toole.
YOGAWITHEMMA.IE

Jody Connaughton No fix, No fee computer repairs Greystones Computer Repairs IT and Telecoms systems including Domestic & Corporate WiFi systems  
Anna Heney-Jones Bookworx Accountancy Solutions, Greystones
Lourda Scott www.yogameditation.ie Pregnancy Yoga & Meditation in Greystones and Bray Mindfulness and Yoga for all the family in Greystones

Shauna Dunphy Mobile spray tanning glowmobileshaunadunphy/

Louise Cardiff Greystones Kitty Hostel

Carol Newlove Cherry Lane Cakes Celebration cakes, cupcakes and cookies freshly…

Susan FinneganLittle Twinkles Toes

Triona Sheeran Kids Mindfulness Meditation Outdoor, recreation & fitness South East Hypnotherapy Alternative & holistic health service 
David Mc Inerney David Mc Inerney Tiling and Building Services 
Sharon Seery Paintfx Facepainting & Body Art

Leah Evans Bake a Statement

Aidan O'Toole Design Aid Graphic designer

Bren Corrigan Oakwood Landscape Services. www.gardencareservices.ie

Jason Dowdall Carpentry and Building Services 
Hugh Breen Professional Carpet & Upholstery Cleaning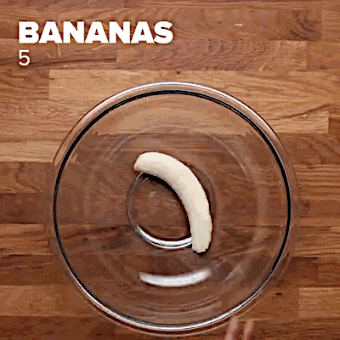 Karyn Jones Handmade ceramics, specialising in personalised pieces. Maple Tree Pottery 
Aisling Hamill Bridal hairstylist Hair by Aisling Hamill 
Jason Mac Gabhann Bespoke jewellery CasurOir

Helen Magee Byrne
HAIRYFRUITART.COM

Sharon Seery Henna Hens Event planner

Bradys Homecare You know where.

Siobhan Harding SnugglePuff Crafts

Gillian Fox podiatrictreatment.com Greystones Medical Centre Greystones
Chiropody Podiatry is a full treatment of the feet & lower legs to remove hard, calloused skin, corns, overgrown…

Terri Fagan Make up Artist Makeup By Terri

Annemarie Connolly Baby gifts. Organic babygros, Swaddle blankets, Pixie hats etc 

Kerrie Redford Lir Playschool, Delgany Village Nursery

Hatton Louise Jelamica Beauty, cosmetic & personal care

Pauline Walsh Cakes Galore by Polly

Jack Commons Language school – host families

Naomi Manek Treats to You

Marco Romano Eoin Grennan- maths grinds

Derek Bockhorn Johnson The Boardroom Ireland Bicycle shop

Lisa Collins Wax It Studio Hair removal service

Aisling Ní Lionard Alternative & holistic health service

Jessica Keating Doe Eyes Beauty salon 

Taragh Hanley Physical Therapy and Sports Massage 
Kyle Sheridan www.srs-motors.com SRS Motors – Garage in Newtownmountkennedy, a family owned garage

Ciara Watson Naíonra an Lana and Global Garden Preschool are both located in Greystones. The Naíonra is in Theatre Lane and Global Garden is on La Touche Road in the Killian Family Centre. Thanks so much.
www.naionra.org

Bunaíodh  Spraoí Chill Mhantáin i 2009 chun freastal ar anéileamh a bhí ann do Naíonraí d'árdchaighdeán i…

Corinne O'Sheehan Corporate, PR & Conference Photography DublinAlan Rowlette is a corporate and commercial…
ALANROWLETTE.IE

Corinne O'Sheehan Wedding Photography WicklowWedding Photography Wicklow. We are The Wedding Picture Company, we are Irish wedding photographers…

Majella Brohan Jaconi Crafts
Audrey Mitchell Freelance Makeup artist – www.sugarcubemakeup.com

Terry O'Neill Painter and Decorator available

Yvonne Mc Donald Full time crèche, Montessori and after school club Charlesland Montessori 
Roger Kenny Wedding Photography and family Portrait Studio. http://www.portraitrooms.ie/

Nicola Byrne Scrabble Art By Nicola 
Sue Daly Kelly Sue Daly Piano & Music Theory Teacher
Muireann Fitzmaurice www.marketingcoach.ie MarketingCoach.ie

Siobhan Mooney Robert Mooney Furniture
Mary Kate Hardy Fenestrations for signwriting, murals and window painting. 0877843002
Declan Tracey Energy traceydeclan@gmail.com

Girls' Brigade Ireland www.girlsbrigadeirl.ie St Patrick's, Greystones. We meet in Swann Hall, St. Patrick 's Worship and Recreation Centre. Church Rd. Ph: 0868269630.Email: gbgreystones@gmail.com
Worthington Accounting Solutions providing book-keeping, accounting and tax services. Contact is Sinead Worthington 086 8385173 Sineadworthington@eircom.net

The Boardroom Bmx and Skateboard shop8a Watson & Johnson centre,Church rd, 10-6 mon-sat 
SRS Motors My garage is in Newtown. However, most of my customer base and business is from Greystones. I live in Eden Wood. Would love to be included in the website. Thanks, Kylew ww.srs-motors.com SRS Motors – Garage in Newtownmountkennedy, WicklowSRS Motors are a family owned garage operating in Newtownmountkennedy, County Wicklow. We cater for all makes and models of car's, van's & 4x4s. srs-motors.com
Yvonne Lucas Release Relaxation Services, www.releaserelaxation.ie 086 8142293
Luke Kelly http://vegkings.ie/
Greystones and Kilcoole Yoga teacher and Thai massage therapist. Niamhdaly55@gmail.com 0879506923
Blitz Cleaning Service has been in business for ten years, and is run by Marie Dye who has thirty years experience in the cleaning service. from your first call marie will call to your house/Business to meet with you and discuss your needs. Together with her you can work out a schedule that suits your requirements and budget. Marie will continue to monitor your requirements and if you have any problems she will correct them. Blitz Cleaning ServicesKilcooleCo. Wicklow www.blitzcleaning.ie
Jnr VIP Children's Entertainers | Dublin | Wicklow Kildare Promoting postive, activity based parties by qualified entertainers. Theme, pamper, science and more. Dublin, Wicklow, Kildare, Meath
www.jnrvipparties.com

Of course, there are many, many more fine local businesses and tradespeople out there. You'll find some of the smarter ones here on the Guide, but, best of all, given that social media is crawling with friends simply recommending friends, just ask around. Personal recommendations are usually your best bet…
And if you do really want to reach people in Greystones, you might want to consider joining, well,

us

.