Holy Moly, this guy's good.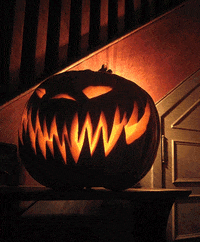 Just swung down by Theatre Lane, to see the mighty Bogdan – for that is his fantastic name – in action. Being the dedicated nutter that he is, Bogdan got just three hours sleep last night, determined as he was to bring along as many as his incredible carved pumpkins as he could.
And Bogdan spent the afternoon in sunny Greystones, showing us how the humble pumpkin can be turned into a work of art.
And if you're wondering how come this guy is so good with his hands, well, when pumpkins are out of season, Bogdan makes shoes. Beautiful shoes.
You can contact the Bray-based Bogdan on 0894005154. If you love your feet, that is.