Sure, Simon likes to think Rachel was there on work experience for this past week, but, given Ms Casey's track record when it comes to Getting Stuff Done, there's every chance the experience was all his.
This is the young girl who, after all, was just given a Wicklow Garda Youth Award in February, for being, well, something of an over-achiever.
Not only has the 16-year-old been studying mandarin Chinese for 4 years – during which time Rachel completed 3 YCT exams in UCD in Chinese – but she is also one of four people chosen to represent Team Ireland at the international Bridge of Cultures competition in China.
And if that wasn't enough to get your admiration glowing, Rachel has been a member of Greystones Athletic Club for 7 years, and is the current Leinster junior race walk champion. Competing with her club at county, province and national level, this year, Rachel represented Greystones Athletic at the European Club Championships in Portugal.
Naturally, Rachel has also all kinds of shiny medals clogging up the family home. But you probably guessed that already.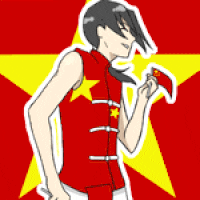 And just to make the rest of us feel like lazy, under-achieving slobs, this 16-year-old won bronze East Coast Rowing Council medals for her club here over the last two years, has completed lifesaving to Rescue 3 standard, and hopes to complete her lifeguard training this year.
Once she's finished her international Bridge of Cultures competition in China. And told Simon Harris how to solve the national hospital crisis.
Oh, and we nearly forgot, just in case you spotted some hours during the week there where Rachel might be sitting on a couch eating cake, this wunderkind volunteers at least 5 hours a week with Greystones Cancer Support and Bray Lakers, well aware of the battle to survive, having fought Leukemia from the age of three to six.
So congrats, Rach, on another big week. We all look forward to working for you one day. In the meantime, I think the rest of us should just start working on the Rachel Casey statue for the new public park now. Just so it's ready for the 2019 official opening.